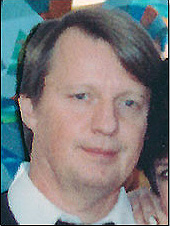 Together with the St. Catherine of Bologna Art, Photography and Poetry Exhibition Committee, the Ringwood Public Library is presenting the works of artist Alex Thijssens. Alex's work will be on display from April 3rd, 2017 until May 15th.
In my career as a painter, I have developed my own style which I call "Neoteric Geometrism" (tm) artist Alex Thijssens. In my work, I exploit Geometric shapes that surround every object in Nature and Geometrical shapes within objects. Mentally drawing lines from one spot to another breaking up the areas into complex, sharp-edged triangular shapes. The shapes are there in space if you look for them.
On figures, I follow the human structure underneath the surface and abstract it. In my paintings, I experiment strongly with color and work towards breaking previous concepts of color theories and interaction of color. My work may create a new school of thought on color interaction and color relationships. My objective as a painter is to create some of the world's most aesthetically pleasing and daring paintings.
Recipient of numerous awards of excellence from prestigious competitions. Extensive exhibition record, including national and international writings of his artworks. Exhibited with Thomas Kinkade in "Remember When Gallery" White House Station, NJ, and with Peter Max in Jacob Javitts Center in NY. His art works have been purchased for corporate and private collections in the U.S and abroad.
Artist Alex Thijssens is a Dutch citizen and was born in Roermond, The Nederlands and currently lives and works in New Jersey. He has a B.F.A. Magna Cum Laude and a M.A. Summa Cum Laude from William Paterson University, Wayne. Mr. Thijssens teaches painting and color theory as an adjunct professor at William Paterson University.