Ringwood Library Exhibits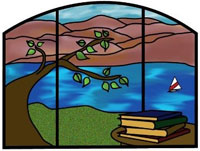 Recently, a new roof, HVAC system, and upgrades to the library's lighting were completed. These were made possible through a grant from the NJ Library Construction Bond Act and the Borough of Ringwood. The Borough has been leading this construction project and helping to fund additional upgrades in the lighting and other project related expenses
Ringwood Manor Association of the Arts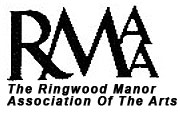 Chartered by the State of New Jersey in 1966, Ringwood Manor Association of the Arts(RMAA) is a non-profit, non-political organization with over 250 members. Membership categories are designed to give all members a chance to participate in the organization, which is dedicated to providing visual arts opportunities for interested persons of all ages. RMAA has an international membership, with the majority of our members coming from Northern New Jersey and neighboring New York state. All officers and directors are volunteers who donate their time and energy to further the Association, as do many of our members. With its home in historic Ringwood State Park, RMAA an Officially Recognized Friends Organization (O.R.F.O.) of the NJ State Park System. The Barn Gallery is located in Ringwood Manor's Carriage House and offers a showcase for artists of all media. RMAA always welcomes new members and artists.
Friends of Wallisch Homestead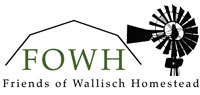 The Wallisch Homestead, located at 65 Lincoln Avenue, West Milford, is one of the last remaining properties that reflects Northern New Jersey's agricultural heritage and West Milford's past.


West Milford Camera Club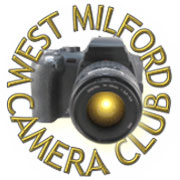 The West Milford Camera Club was founded 1987. Thier purpose is to bring together photographers from West Milford and surrounding communities for a mutual sharing of information and inspiration. They are also happy to respond to requests from our town and participate in its endeavors. During the year they hold meetings at 8:00 PM on the 1st and 3rd Mondays of the month at The West Milford Presbyterian Church at 1452 Union Valley Road in the center of town. A wide range of photographic interests are shared by the members and we keep an open mind toward the various means of creative expression. Exhibitions, workshops, speakers and field trips are some of the ways we keep ourselves involved in the craft.
January & February 2022 Photos taken by the members of the West Milford Camera Club will be on display at the West Milford Library from Jan. 3rd to Feb 28th in the second floor gallery. We hope that you can make some time to check out our work.
Sussex County Arts and Heritage Council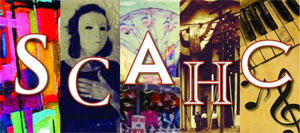 Our mission is to foster and promote the artistic and cultural vitality of Sussex County. We do this by: Providing an art gallery where our members and other artists can display and sell their art Arranging art exhibits in other local galleries and businesses Supporting 21 Sussex County organizations with programs in visual arts, history, music, theater and social welfare by allocating and administering grant funding provided by the State of New Jersey.
The Sussex County Arts & Heritage Council and The Waterloo Village Artist Association will hold a joint Virtual Art Exhibition.
Entries close January 15th 2022.Exhibition Opens January 22, 2022. Click here for more information.

2009-2022 © THE Patron of the Arts Associationtd